ABSI Launches SecondSky: An Innovative Training and Prototyping Environment for UAS Applications
ABSI Aerospace and Defense is pleased to announce SecondSky, an integrated virtual training environment that incorporates live air traffic controllers, realistic airspace management, and high-fidelity virtual UAS models utilizing X-Plane technology.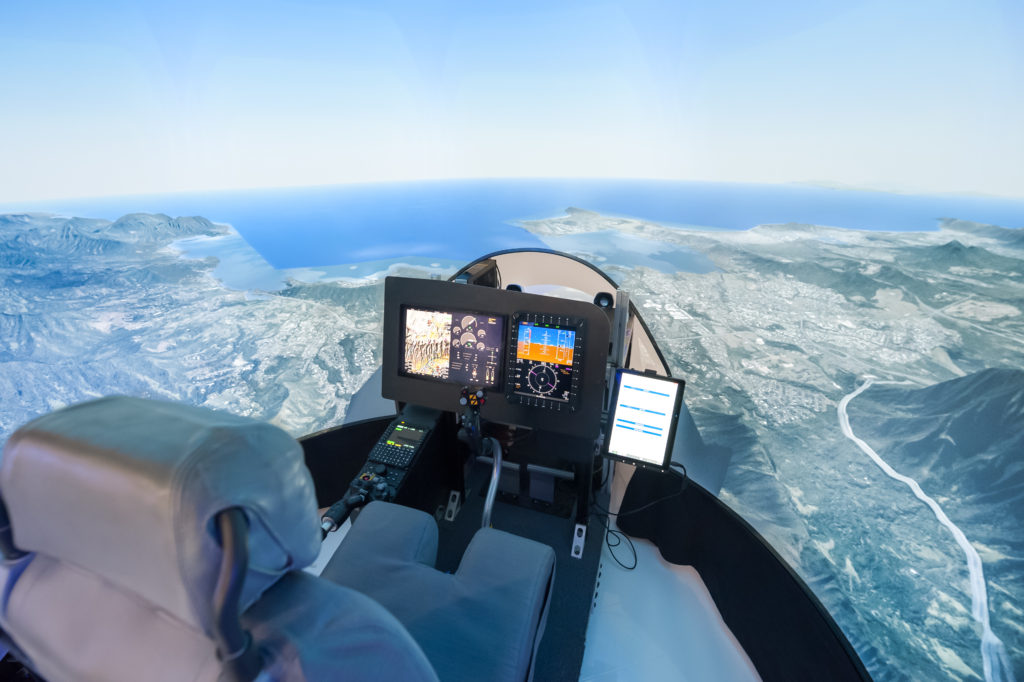 ABSI's SecondSky will open the aperture for companies seeking to explore new Concepts of Operations (CONOPS) for existing air vehicles, investigate airspace integration in congested air traffic environments, and build novel training scenarios for operators, incorporating real-time air traffic controllers via live communications.
"ABSI SecondSky is an immersive virtual aircraft and system simulation environment, highly tailorable to a client's specific needs and built on a serious-gaming platform," said Chris Sacco, CEO of ABSI Defense. "SecondSky is an affordable, operator-friendly resource designed to enhance our existing UAS training offerings, and will provide a meaningful mechanism for our customers to conduct live rehearsal of UAS-related operations spanning platform familiarization, pre and post flight operations, checklist and procedural rehearsal, tactical flight operations, and employment and integration alongside other virtual platforms and capabilities.  We think SecondSky will also prove integral in building manned/unmanned operations CONOPs, as an example, and will enable UAS developers to affordably, effectively test and evaluate platform Concepts of Employment (CONEMP) given a range of different variables much earlier in the development and test process."
The system uses virtual, high-fidelity UAS models and realistic user interfaces, and offers industry-standard X-Plane-based simulation to create a multi-user, integrated web-based virtual environment. SecondSky allows users to tailor scenarios to specific operational and integrated training requirements, and can be utilized to enable activities such as rapid prototyping or operational integration in a virtual environment.
"As established providers of UAS training for US Special Forces and other clients, adding SecondSky to our portfolio will provide our customers access to affordable, proven commercial technology and live control in a high-fidelity modeled environment," Chris states. "This also sets the stage for a much more robust Live, Virtual, Constructive (LVC) capability downstream as LVC is becoming the standard in the DoD training environment."