ABSI Informs, Entertains, and Educates at Pax River Naval Air Museum STEAM Day Event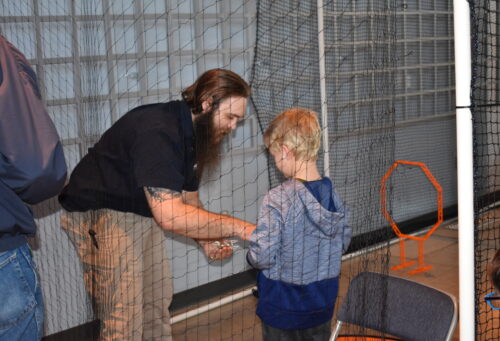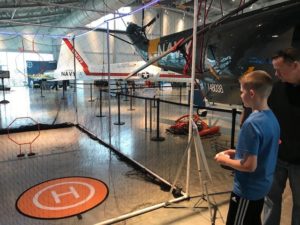 ABSI proudly sponsored the annual Science, Technology, Engineering, Art and Mathematics (STEAM) Day at the Patuxent River Naval Air Museum (PRNAM) on February 10. The event, which brought in more than 450 attendees, saw local companies working together to share a love of aviation with the local community.
ABSI hosted a mini drone obstacle course inside a sixteen-foot enclosure, allowing kids and adults to try their hand at navigating a mini drone through hoops and onto a landing pad. "Part of the inspiration for the idea was the county's first drone races, which we're sponsoring in June," Chris Sacco, CEO of ABSI said. "But a bigger part was sharing our knowledge and interest in unmanned aviation system with the engineers and designers who'll be building them in the future. ABSI has a two-fold mission of supporting our local community and dispelling negative associations with drones by promoting safe practices and responsible operation."
In addition to the drone obstacle course, ABSI team members discussed licensing requirements and highlighted the difference between hobby and commercial drone operation. They also demonstrated a first-person-view goggle attached to a Typhoon system.
"ABSI had a line next to their booth all day long," said Dan Bramos, Vice President, Activities and Director of Communication for the museum. "Together with our other sponsors, ABSI provided a great hands-on view of the intersections of art and science in aviation and demonstrated how that technology is being used in the world today."