ABSI Joins Naval Aviation Systems Consortium (NASC)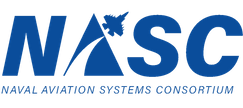 ABSI Aerospace & Defense is pleased to report that it has joined the Naval Aviation Systems Consortium (NASC), an agile enterprise designed to provide the Navy with access to a wide range of cutting edge technologies.
As a member of the NASC, ABSI will be well positioned to serve the Navy's needs in the areas of training and curriculum development; unmanned systems development, fielding, training and sustainment; and Live, Virtual, Constructive (LVC) simulation, training and CONOPs development. "ABSI brings a wide range of capabilities to the Navy and ultimately the warfighter," noted Chris Sacco, CEO of ABSI. "Our experience with unmanned systems, our deep bench of test pilots and engineers, and our novel LVC platform, SecondSky, all have direct applications to current strategic objectives and programmatic efforts across the Navy. We hope this will be one more way ABSI can partner with the Navy to benefit our servicemen and women."
The NASC was formed to support the technology needs of the Naval Air Warfare Centers (NAWCs) and the Naval Air Systems Command (NAVAIR) through the use of Other Transaction (OT) Authority. NASC is being built as an agile, collaborative and enduring enterprise with world­-class capabilities that will provide the Navy with broad reach, robust competition and a comprehensive range of technology solutions. Through its unique structure, consortium members will be able to work with the Government to identify opportunities, target their technology offerings, expand into new markets and grow their businesses.