ABSI Aerospace and Defense Distinguishes Itself as One of Two Engineering Firms on Inc. Regionals Mid-Atlantic List, Ranking No. 137 Among Fastest-Growing Private Companies in America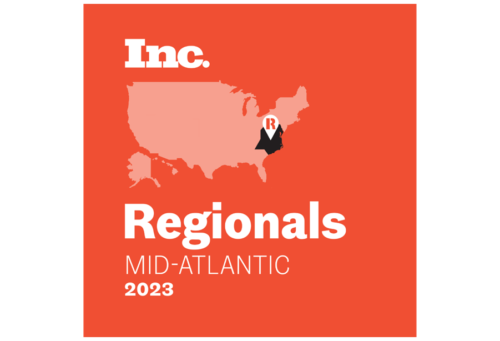 In a significant industry recognition, ABSI Aerospace and Defense has been named No. 137 on the annual Inc. Regionals Mid-Atlantic list, establishing itself as one of the most transformative and rapidly advancing private businesses in the Mid-Atlantic. Notably, ABSI stands out as one of only two companies from the Engineering sector to earn this prestigious accolade, underscoring its remarkable position in a highly competitive industry. Furthermore, ABSI proudly stands as one of two companies from St. Mary's County, MD to be added to this list.
Adding to its list of achievements, ABSI Aerospace and Defense has showcased a robust 3-year growth rate of 67%. This consistent trajectory of expansion, particularly in the Engineering sector, further emphasizes the company's commitment to our core values of agility, boldness, service, and integrity.
The 2023 Inc. 5000 Regionals are ranked according to percentage revenue growth when comparing 2019 and 2021. To qualify, companies must have been founded and generating revenue by March 31, 2019. They had to be U.S.-based, privately held, for-profit, and independent—not subsidiaries or divisions of other companies—as of December 31, 2021. (Since then, a number of companies on the list have gone public or been acquired.) The minimum revenue required for 2019 is $100,000; the minimum for 2021 is $1 million.
Joining the ranks of the Inc. Regionals positions ABSI Aerospace and Defense alongside America's elite and fastest-growing private businesses, including revered names like Intuit, Zappos, Under Armour, Microsoft, Jamba Juice, Timberland, Clif Bar, Pandora, Patagonia, Oracle, and many more.
Chris Sacco, CEO of ABSI Aerospace and Defense, expressed, "Being one of the two engineering firms on this list is a tremendous honor. It underscores our team's relentless drive and commitment. With our significant 3-year growth, we're excited about the future and what it holds for ABSI and our partners."
For media inquiries and further information, please contact:
About ABSI Aerospace and Defense:
ABSI Aerospace and Defense is a leading provider in the aerospace and defense sectors. Through unparalleled excellence, innovation, and industry standards, ABSI continues its legacy of growth and value creation, proving its mettle in a dynamic industry landscape.